New item Z-CURE®
What is Z-CURE®?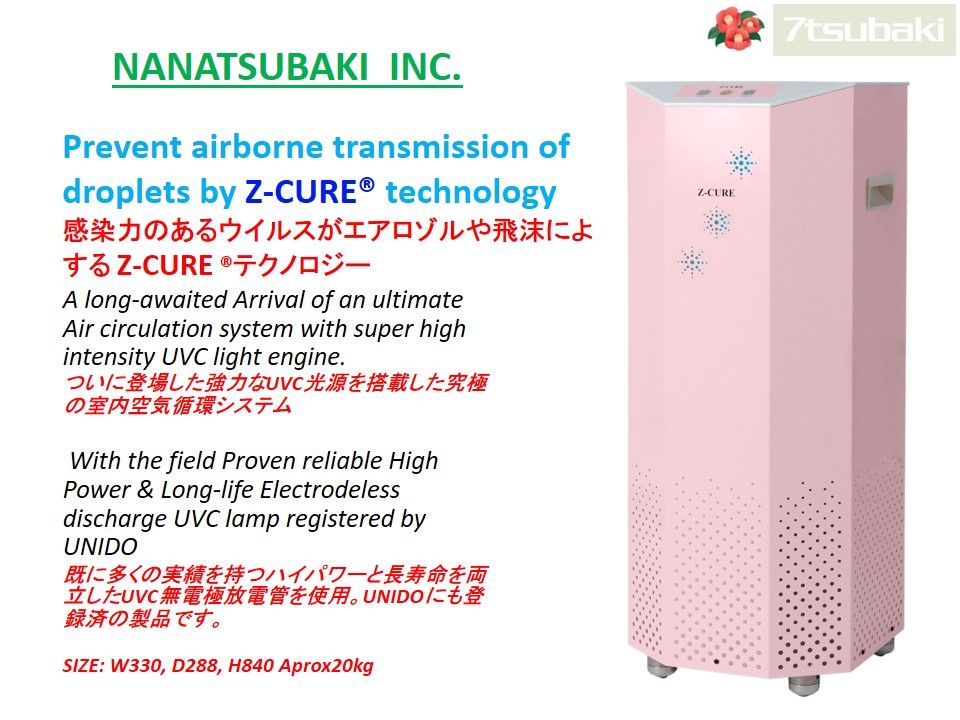 What is Z-CURE Technology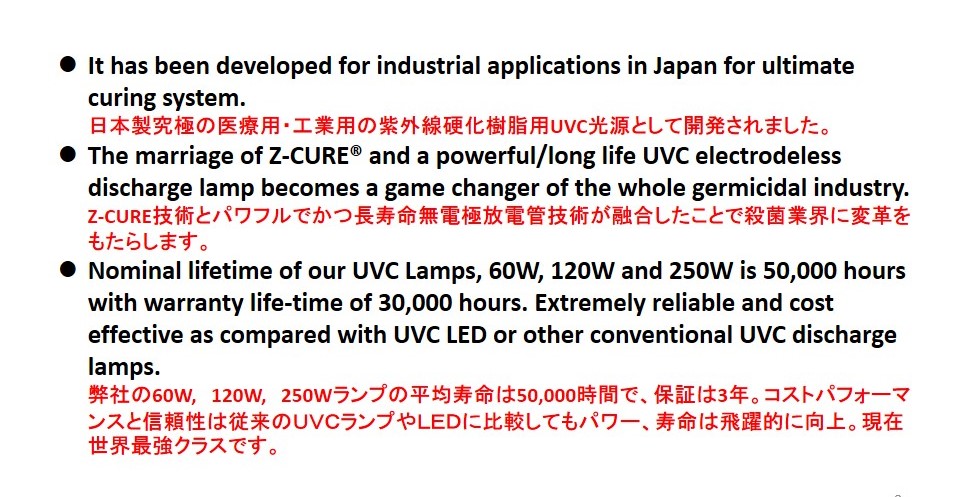 Featues of Z-CURE System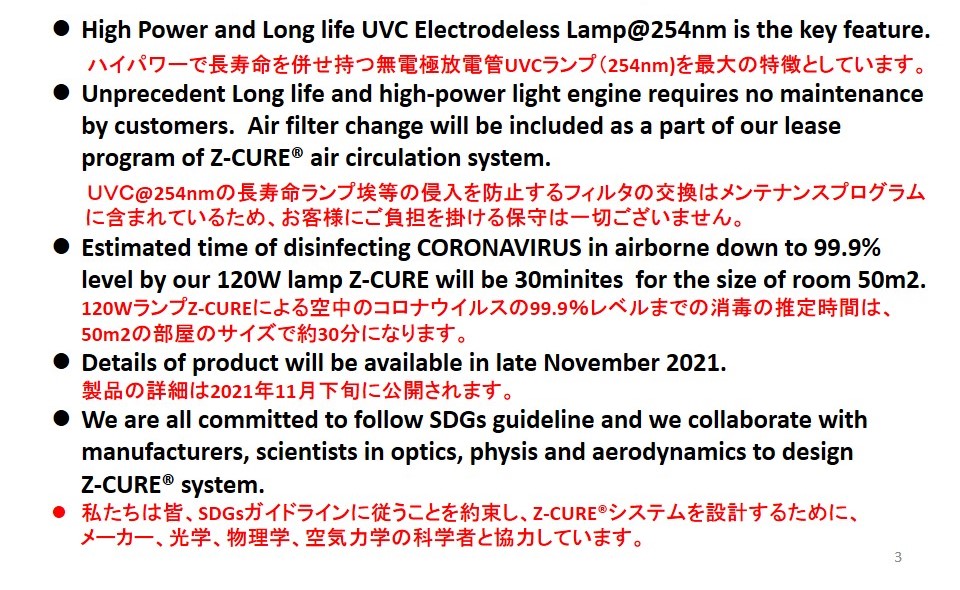 PRODUCT INFORMATION
SVI-UVC254+OZONE-250W
SVI-UVC254+OZONE-120W
SVI-UVC254-250W
SVI-UVC254-120W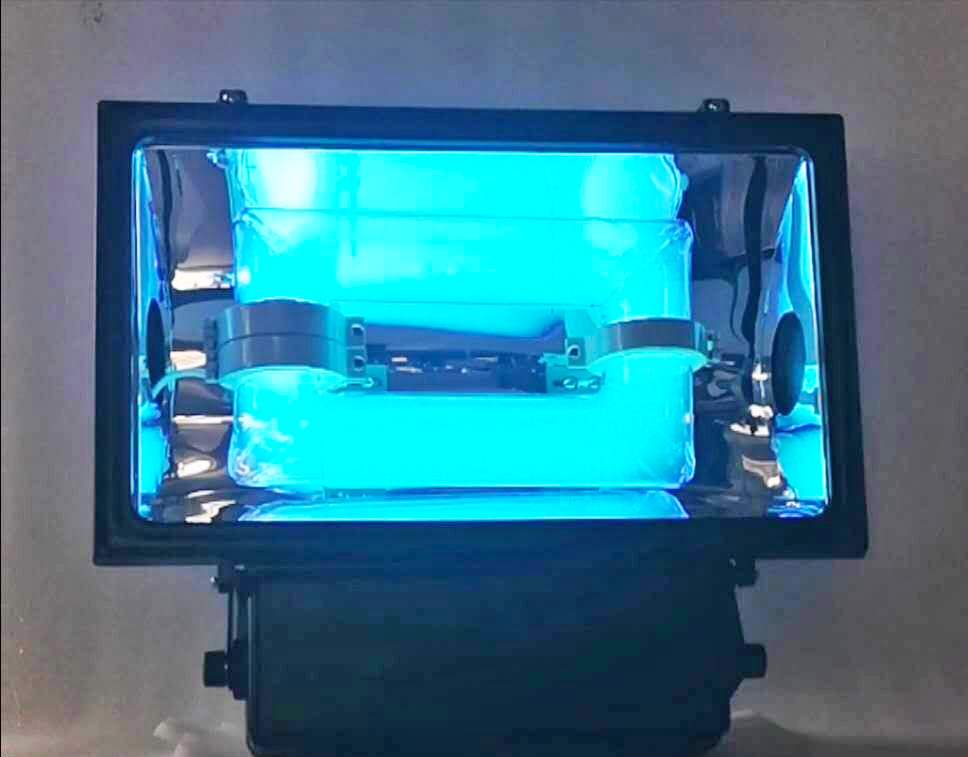 Wavelength 254nm Type
ABOUT PRODUCT
What is the Virus/Bacteria Inactivation System?
Currently, various viruses and bacteria's such as new coronavirus and influenza are threatening our lives and lives all over the world.
Preventive and therapeutic methods for the new coronavirus have not been clarified yet. Although various tests and studies have been conducted on the development of vaccines, viruses have evolved over time.
Now what we can do is preventive measures to prevent infection.
Basic precautionary measures such as hand washing, alcohol disinfection, and wearing masks are implemented.
UVC222Lamp is a system that inactivates viruses and bacteria as part of prevention.

Nanatsubaki's products are based on the concept of circular economy.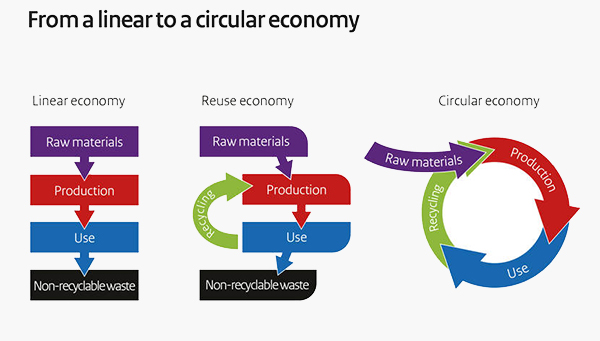 WHAT'S NEW
2020.11.15The website has been released
2020.10.15UVC 254nm 250w product has developed the world's strongest virus
strong germicidal UV lamp as a single germicidal lamp.
2020.09.15Concluded a general agency contract for germicidal lamp sales
2009.06.01Established Nanatsubaki Inc. in Nagoya City, Aichi Prefecture